Veneston Suites

invites you to choose from our

luxury traditional cave houses

with a modern touch
Newly renovated traditional cave house with a modern touch, situated in Fira, and specifically in the calm Kondokhori cultural neighborhood, only a 5-minute walk from the center of the capital.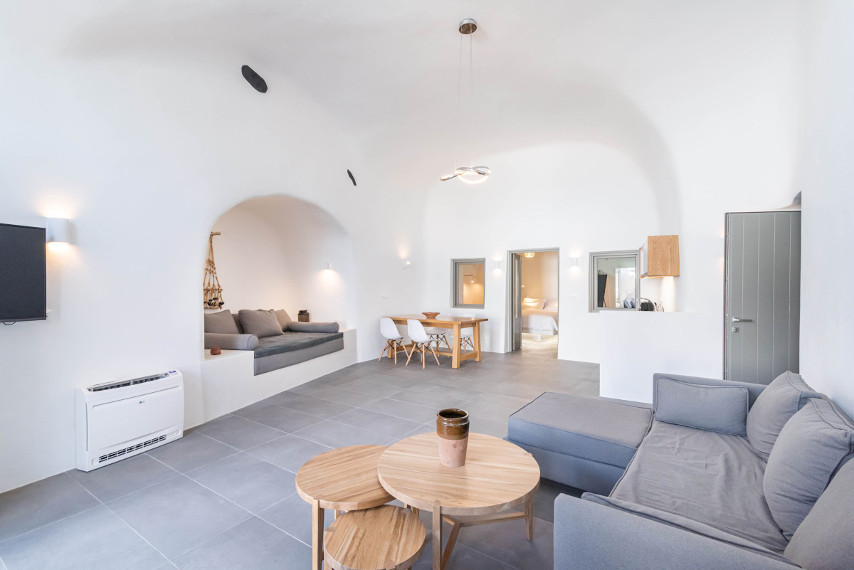 From
€

290

/night
Kapari
Our larger, traditionally renovated suite, boasting 90 m2 of traditional minimalistic design and architecture. With two ensuite bedrooms, a fully equiped kitchen and a spacious living room, this suite is ideal for families or large groups.
Room details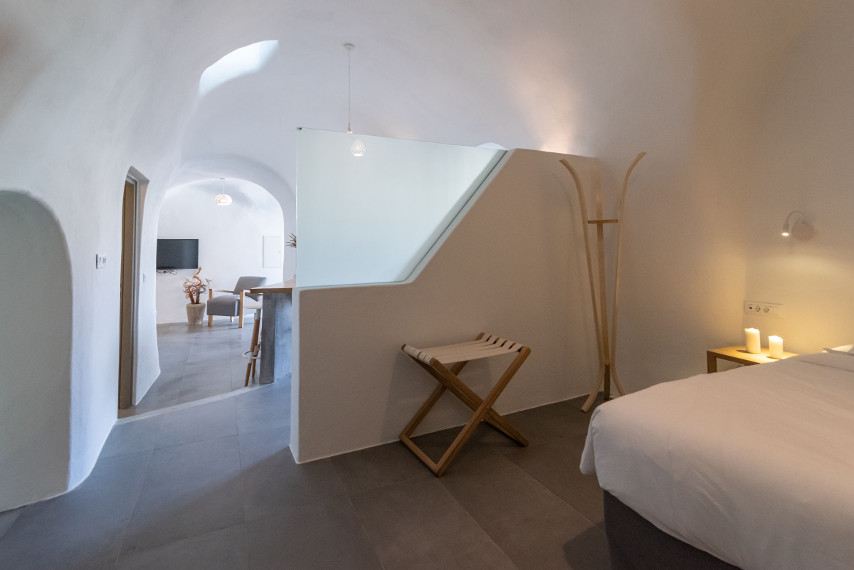 From
€

220

/night
Lina
Our other suite was part of a warehouse facility, now converted and decorated while keeping its traditional architectural elements. With its 60 m2 of white, cave-like layout, it features a king-sized bedroom, a spacious kitchen with bar area, a large sofa in a caved-in area of the lounge and a luxurious bathroom.
Room details